Our Scottsdale Arizona Estate Planning Attorneys
Chris Hildebrand | Arizona Estate Planning Attorney
Chris founded our law firm with the understanding that every method, process, and procedure would be crafted around the services we provide for our clients. His goal was to create a law firm that was different in many respects to traditional law firms. As a result, he has built a great environment for both clients and members of the Firm. You will notice the difference as soon as you walk into our office, both in the people you will meet here and the open and communicative environment that makes you feel right at home.
Chris graduated from Arizona State University with a Bachelors of Science in Finance and a law degree. Chris has been practicing law for over twenty years and is an avid writer and publisher of information regarding Arizona laws that affect families in Arizona. Many of his articles have either been reprinted for publication by others in the legal field or have been cited with authority by websites such as Legal Zoom and many others.
Chris has also received many awards and recognition for being a committed advocate for his clients interests, including being named the top rated AV rating by the independent rating source of Martindale Hubbell.
---
Kip Micuda | Scottsdale Arizona Estate Planning Lawyer
Kip was the first attorney to join Chris and the Firm as an associate. Kip is the type of person who will go the extra mile to ensure his clients are protected and well served. Kip is the kind of person who genuinely wants to help people by finding solutions that protect them and their family. Kip has had many clients write outstanding reviews of their experience with Kip and many like his casual yet confident approach to resolving their legal issues.
Kip graduated from the University of Arizona with a Bachelor of Arts degree in criminal justice and a law degree. Kip has been practicing law for well over twenty years and brings his vast prior experience handling civil, estate planning and other cases at the state and local level to the table when assisting clients in estate planning and guardianship cases.
---
Kent Millward | Arizona Estate Planning Attorney
Kent Millward is originally from Reno, Nevada. He attended the University of Nevada, Reno where he graduated with a business degree in 2002. From Reno, Mr. Millward moved to Arizona where he worked as a business analyst before attending law school. Having prior business experience has proved invaluable in developing a keen sense of the importance of client relationships in a strong practice. This experience can clearly be seen in Mr. Millward's thoughtful and thorough approach to each case he handles.
Mr. Millward attended law school at Drake University in Des Moines, IA. While in law school he focused on litigation practice courses specifically designed to enhance understanding of the practical application of the law. He also assisted criminal defendants as a provisionally admitted member of the Iowa State Bar representing defendants and working with the public defender's office under the direct supervision of a managing attorney. These cases included drug possession, DUI/DWI charges, and simple assault charges. In addition to his coursework, Kent also had practical experience clerking for one of Iowa's top civil law firms working on insurance defense, real estate, civil rights violations, and product liability cases.
Since graduation, Mr. Millward has had experience practicing in small to mid-size firms. In addition to working in Phoenix, Mr. Millward has practiced in Sun City, Flagstaff and Sedona as well. These varied experiences provided an excellent opportunity to learn and observe not only different fields of law but different procedural rules of practice. Not every courtroom or client is the same and having this experience is important to understanding each client's individual needs.
Mr. Millward has also had experience practicing in diverse areas of law. This includes work in bankruptcy, estate planning, probate, guardianship/conservatorship and family law. Having a variety of experiences is helpful to understanding each client's unique challenges. In addition to Mr. Millward's background in business, having practiced in different areas of law has been essential in establishing a good educational base and excellent client relationship skills.
---
Michael Clancy | Family Law Attorney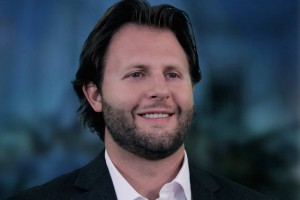 Michael joined the Firm after working with another family law firm upon his graduation from law school. Michael balances his easy going personality with his strong drive to ensure his clients best interests are vigilantly guarded. Michael has a unique way of being approachable and conversational while securely demonstrating his ability to stand up and protect his clients interests. Michael was a big brother in his family and brings the same "big brother" personality to bear for his clients.
Michael with a Bachelor of Science degree in law and justice from Taylor University. Michael went on to study law at the Phoenix School of Law. He continued his education by studying at the Johannes Kepler University in Linz, Austria from which he received his Certificate of Arbitration. Michael's background in conflict resolution serves his clients well in the family law cases he handles on behalf of the Firm.
---
Contact Our Scottsdale Arizona Estate Planning Attorneys
Contact us today at (480)947-4339 to schedule your consultation with one of our Arizona Estate Planning Attorneys regarding your estate planning needs.